We are

intelligent, Passionate, Smart, Visionary, Honest, Warm, Confident, Witty, Original, Colorful, Accessible, Innovative, Strategic, Challenging and Open Minded.
Our strategy

is meeting complicated demands of companies and their brands in order to provide them with the best offer and solution in their related markets.
We believe،

in having the best people, the most brilliant ideas,the strongest communication and transparency.
Our success،

is scaled by people reaction. Our motivation is to be the best, to provide our clients with the best service, to value our shareholders and build a world- class business which is synonymous with quality and success.
OUR APPROACH / Always Creative
All advertisers make ads. Some are better and some can constantly provide strong communication. But what makes the best ones recognizable? We believe the answer is the way they look at their responsibility and attitude towards their clients. We are sincerely willing to introduce brands in any form of communication. We believe that the main reason for the failure is lack of organization and success cannot be obtained unless having a convicted strategy. Creativity is not an administrative unit. It is a word that refers to all the services of a company, from recruiting staff to building a strategy to work with media. This term can be seen even in the smallest services we provide. Our aim is once our clients see our innovative messages say: "let's work together because we liked what you say and the way you say that."
Media planning and buying
Considering the campaign and chosen media, we provide our clients with the best offer. Our information about each and every media including its value, discounts and influence on the target group, enables us to achieve the best result with the least budget for our clients. Awareness of the limitations and designing new approaches to rebuild the existing media is our unique technique. We take the advantage of localizedinformation from international companies like TGI to achieve the GRPs of each media. The major media which we are fully aware of their capabilities are: billboards, lamp post banners, newspapers, magazines, television and internet media and direct mailing.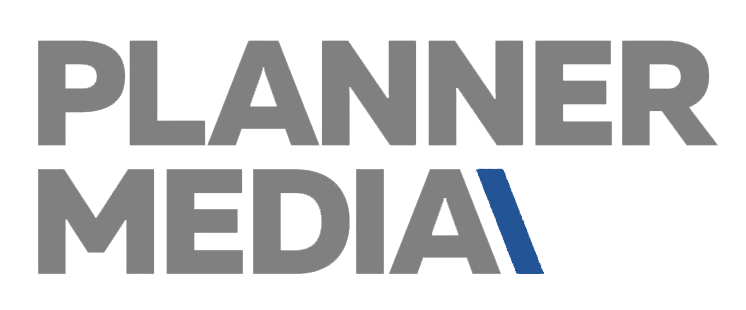 Advertising campaigns, design and implementation
We review the needs and goals of the clients, the situation of their competitors in market and their advertising plans to offer the best campaign which considers the balance between budget and maximum influence on the related target group. Design is not limited to graphic and TVCs. It's a creative process including media choosing, slogans, graphics and even creating new media. This is the beginning of the journey of the brand to the summit of success and sales.
Billboards
We believe that, billboards which are one of the largest groups of environmental ads are one of the most influential advertising media in Iran. We are able to localize the brands according to the category of our clients so due to the idea and budget; we can provide various boards across Tehran and Iran to our clients. We can also implement different 3D or mobile designs.
TV
The largest, most effective and most expensive media in the world are television and radio advertising. Certainly they are our first proposal for big clients with high budgets.
Events
Today, public relations plays an important role in communication between consumers, distributers and owners of industries. This kind of activities which includes large group of services fill the gap between ATL and BTL activities and create self confidence in audiences. One of the significant services is holding events for introducing products or services. The quality of holding an event displays the influence taset and value of the brand.
Prints
Prints have always been one of our offers to our clients. This media has a big functionality for informing and accurate interaction. Type, title, circulation and audience of each press are completely clear and reliable. This enables us to design and study the influence accurately. Our campaign team constantly monitors all the press and is aware of the value and audience of each press.
Digital Marketing
These days, digital identity play an important role in introducing brands, Providing Services and having a close interaction with customers. Having these specific spaces on the web is as valuable as owning a great store with board and show case on best main street. Many people prefer getting information, shopping or to have interaction with favorite people or brands through their smart phones or computers. Surely this is cheaper and more updated. In order to have a secure 360 ͦdigital relation with customers, it is necessary to notice to all available social networks. Farafarin provides this effective connection through designing specific websites for brands as well as creating special pages on social networks beside performing digital campaigns for them.
Market and competitors' research and monitoring
In this century, information is replaced by communication. Today, we spread the news all over the world quickly and we know who, whereabouts in the world, is interested in what type of subject! We have always cared to know where in the market our client is standing and what plans the competitors are going to have for the future. We monitor all the media 24/7 all over the year to understand our clients' market suitable ideas and budget. We know how much and when the competitors spent and what they have achieved instead. We record the smallest changes in the market to give the best and most accurate information to our clients. This information plays a leading part in our campaigns.
Ideas
Finally, each media is seen as the designed work for it. Creative graphic design and TVCs which are based on the designed campaign and general ideas are all the product of our think tank at Farafarin.We believe that new and interesting ideas are the product of an accident. They are the results of a creative team work. Our creative team with innovative artists and writers provides fascinating ideas to the clients.BillboardorTV,mediaisnot important, becauseour teamcreatesthe bestaccordingto customer requirements.
Assessing and predicting the influence of the Campaign
While and after a campaign in implemented, it's important to assess the influence and evaluate the chosen media for the advertisement. We mustn't forget that the main goal of each campaign is to influence the target group. It is crucial to know that our audiences have seen and remembered us. This will ensure us that the chosen approach was right. By cooperating with market research companies, applying international standards in projects and surveys on consumers, Farafarin can provide the clients with information on increase in sales, changes in competitors' behavior and thus guarantees the best way to hit the target..